The "Wot, No More Sam Adams?" USA Tour 2004
Day 5 : Sunday 2nd May
Sunday was essentially and out-and-back trip from Washington to Newport News, southerly limit of our rover ticket.

Loco 13 was our traction for the round trip, seen here at Newport News.
Two train crews were used, one both ways between Washington and Richmond and the other from Richmond to Newport News & back. Both were very friendly and helped us out with places to go in Newport News during the layover of about four and a half hours. Eight of us ended up in "The Crab Shack" where good food and beer (eight four-pint pitchers) was consumed. Our young waitress commented she thought we could have drunk any of their regular punters under the table. We agreed. The other five of our party ended up in a sports bar. The owner even driving them back to the station shortly before departure time!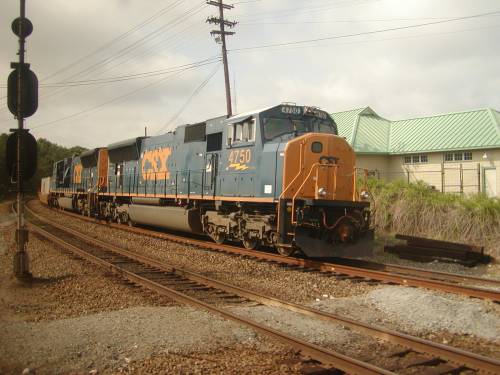 This proved to be a good day for photographing freight locos.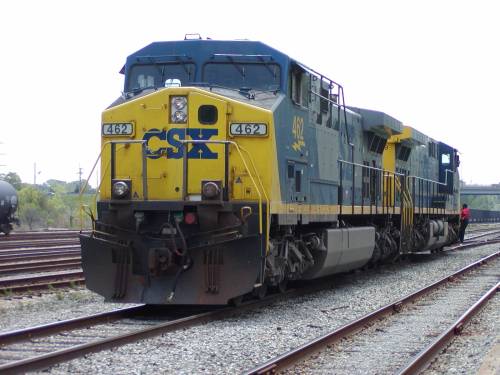 A pair of CSX locos at Newport News.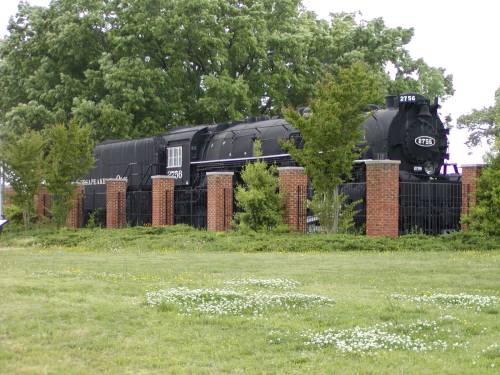 Stuffed and mounted Chesapeake & Ohio no. 2756 at Newport News.
Final loco of the day was 940 which took us to Philadelphia 30th Street station and our final night in a hotel. It was late and we were tired so no evening activities tonight.
Gary Thornton.



Please use your "back" button to return a Page