Le Shuttle Loco Pairings
Saturday 18th March 1995
This was my first trip on "Le Shuttle" on what was, I believe, just the second Saturday the operation was open to the public. The first "open" day of operation (i.e. turn-up-and-go) was the previous Saturday when there were reported to have been chaotic scenes at the terminal as far too many people turned up wanting to sample this new method of travelling to the continent!
Train/time
Locos
From
Source
Comments
08.10 U-F
9028 + 9015
GT
PS/PS
??.?? F-U
9004 + ????
GT
PS/ -
So busy photographing the loco
that I forgot to get its number!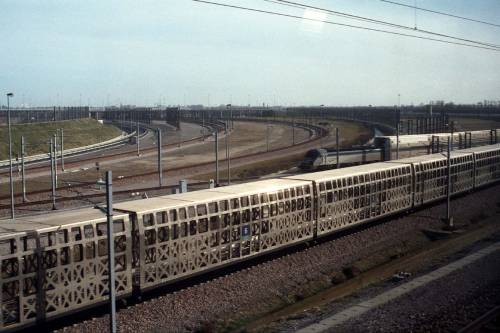 Approaching Calais - loco in picture is 9030, the one destroyed in the tunnel
fire in late 1996 - it was on a train heading off depot...going into service?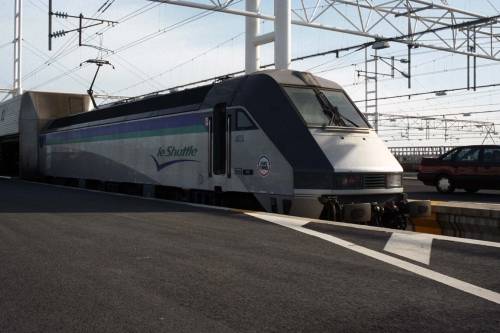 9015 on the rear of our train at Calais.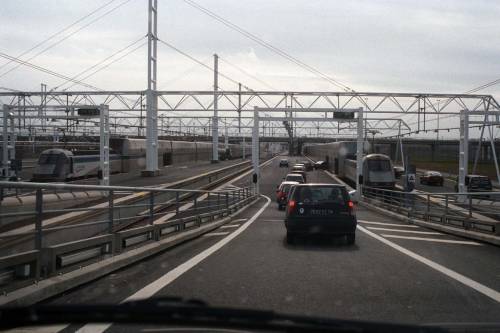 9004 is seen on the rear of our return train at Calais. 9028 is to the left.
(please use your back button to return a Page)